This is the Online Store for

Root to Rise Gardens

in Wilsall, MT.


Visit our main website to learn more about our farm, B&B and yoga offerings.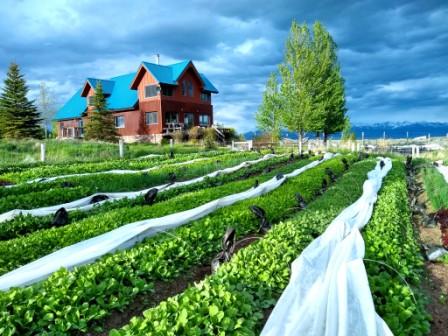 Follow us on Instagram & Facebook to see photos and keep up to date with farm happenings.

Sign up for our monthly e-newsletter HERE.





Pre-order veggies

here

for pick-up at farmers market or home delivery!

How it works:

Online veggie and starter plant sales will be available starting mid-May!  Order online and pick-up your pre-packed grab-and-go order at one of our farmers markets.  Or, choose home delivery (additional $5-10 delivery fee).


How to order:

Create an account by clicking 'Account' in the header above.  Each week, you have the option to place an order between 10 a.m. Thursday and 10 p.m. Sunday for pick-up/delivery the following Mon-Wed.  Pay online with a credit card or pay via cash, check or card at pick-up.   

Other things to note:
      - The 'Products' panel to the left shows what we expect to have available in 2020.  Our veggies and starter plants are seasonal, so expect availability to change over the course of the growing season.  We will update availability weekly.
     - Order from this website.  Ordering is on a first-come, first-serve basis.
     - An assembly fee of $0.10 is added to each product to cover our software costs.
     - Home deliveries need to pre-pay with a credit card online.


Pick-up Locations:

Mondays 4:30-7 p.m. at the Shields Valley Farmers Market (Clyde Park or Wilsall location varies by week) June 15 - August 10.

Tuesdays 5-8 p.m. at the Bozeman Farmers Market (Lindley Park in Bozeman) June 16 - September 8.

Wednesdays 4:30-7:30 p.m. at the Livingston Farmers Market (Miles Band Shell Park in Livingston) June 3 - September 16.

We are exploring the option of a having a few 'pop-up' markets before the start of the main market season... stay tuned!


Home Delivery Time/Locations:

Shields Valley (Wilsall, Clyde Park & surroundings) Mondays 2:30-3:30 & 7:30-9 p.m.  $10 delivery fee. 

Bozeman (city limits only) Tuesdays 1-2 p.m. & 8:30-9:30 p.m.  $5 delivery fee.

Livingston (city limits only) Wednesdays 12:30-1:30 p.m. & 8-9 p.m.  $5 delivery fee.

Due to labor constraints, we cannot guarantee whether an individual order will be delivered during the earlier or later time slot on a given day.  We suggest leaving a cooler by your front door and we will leave your order inside.  Contact us if you have concerns.  We are trying our best to adapt and offer a service for folks during the coronavirus pandemic.  Thanks for supporting local food and being involved in your local communities! 



Feel free to contact us if you have questions, concerns or suggestions!
Email: root2risegardens@gmail.com
Phone: 406.600.1226





We appreciate your business and look forward to serving you and growing our local food system together!